At Robots Of London we have developed a number of tailor made solutions for key market sectors that can benefit from our range of Robots.
Please take a look at the solutions that we have for our Robots:
We have developed a magical application for Pepper to create one of the...........read more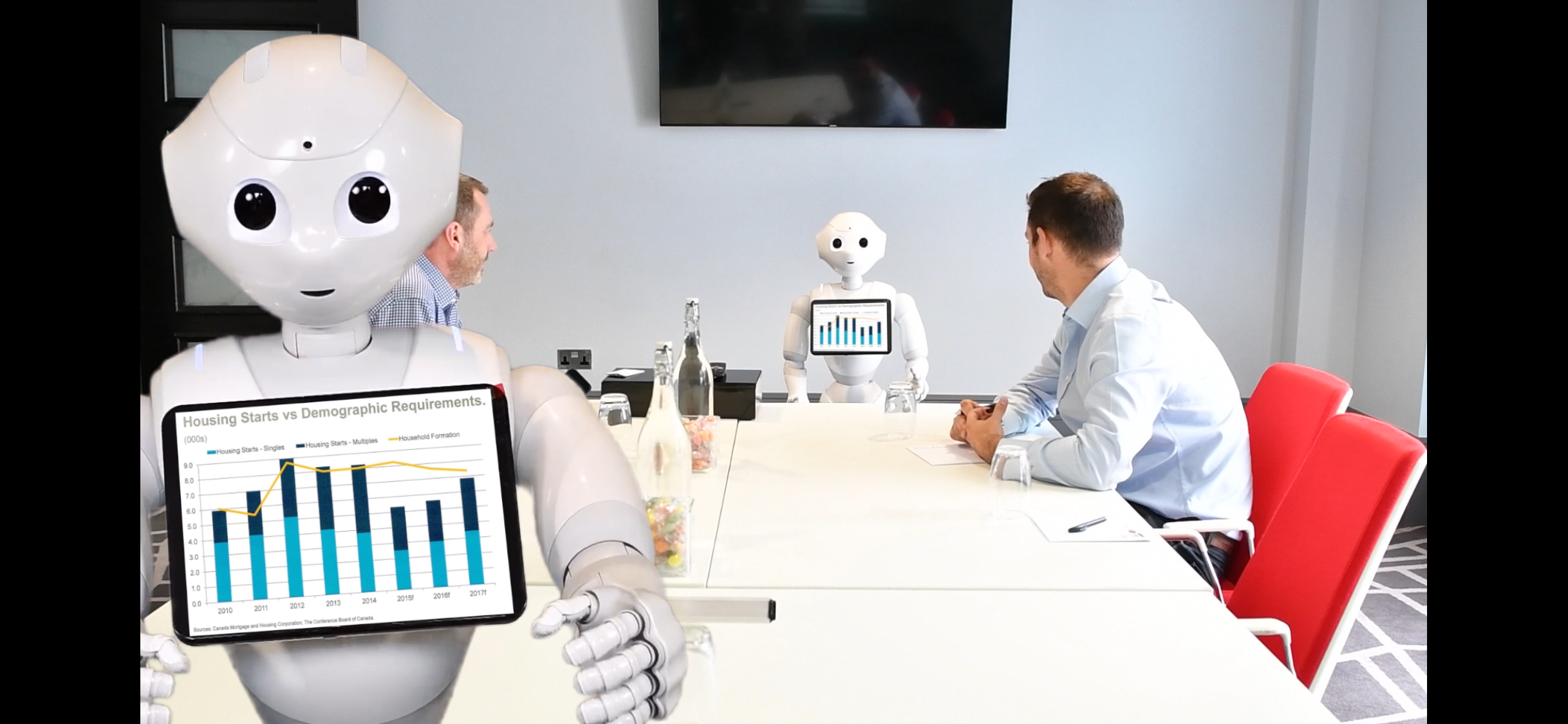 Pepper The Data Collector
Pepper is the ultimate data collector. Pepper will talk to your guests and as...................read more
Pepper The Hotel Concierge
If you have just arrived at your hotel, desperate to find a good local restaurant...........read more
What if a friendly Robot could chat with customers in your car showroom waiting area ? What if a friendly Robot could show customers all your cars for sale.........................read more
Pepper The Trade Show Host
If your Company regularly has trade shows Pepper can be the perfect host to greet visitors that are coming to your exhibition or trade show stand. Pepper is able to demonstrate and talk about your products and services, entertain your guests, collect data, instantly email electronic brochures and even chat autonomously. Pepper can not only greet your guests.............read more
Pepper The Keynote Speaker
If you hold regular conferences Pepper can introduce keynote speakers, conduct Q & A sessions or even be your keynote speaker. Pepper is able to control a powerpoint presentation autonomously, moving slides and actually talking about each slide on any size screen, even a 20ft long video wall.....Pepper has been use by global brands........read more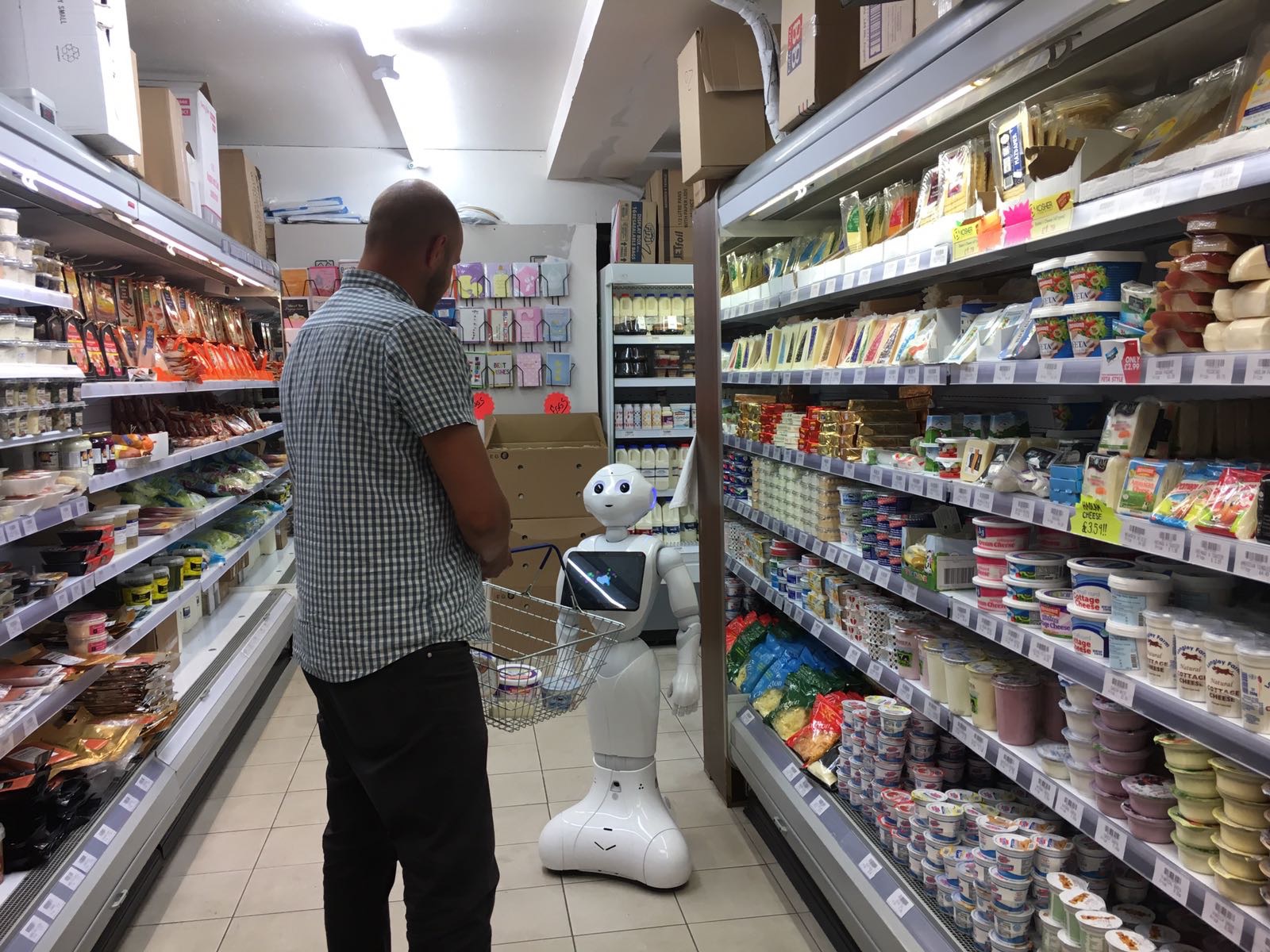 Pepper The Retail Assistant
Pepper can help customers locate the items that they are looking for, call for help and answer FAQ.
Pepper can also help you improve the store efficiency by letting customers make suggestions that can improve the overall user experience. Loyalty cards can be created to..........read more
Pepper For Awareness & Entertainment
Pepper is used by many global brands to create awareness of their brand, products or services that they are able to offer.
Pepper is also used by some of our clients to entertain large crowds at key events.......read more
Pepper is the perfect host and is able to welcome your customers, make appointments and provide answers to lots of useful FAQ.
Pepper can give lots of information to your customers including live weather information on anywhere in the world, latest news and sports headlines and even breaking news.
Pepper is also able to collect............read more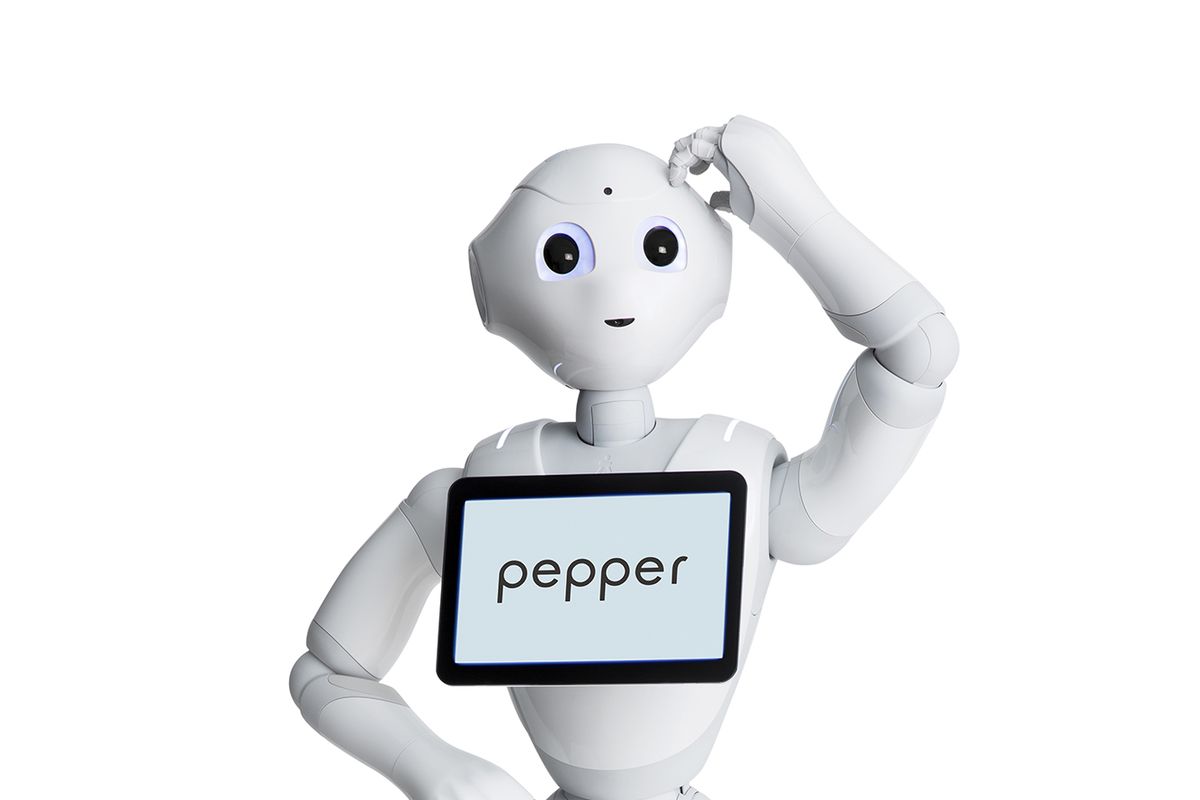 Our integrated Pepper chatbot is a really sophisticated piece of software that has almost 90,000 different interactions using artificial intelligence.
Content Management System
Our CMS enables you to instantly change answers to specific questions asked of Pepper and even enables you to change......read more
Pepper The Care Home Assistant
Pepper the care home assistant is a unique application that features a large amount of functionality.
Pepper is the perfect guide.........read more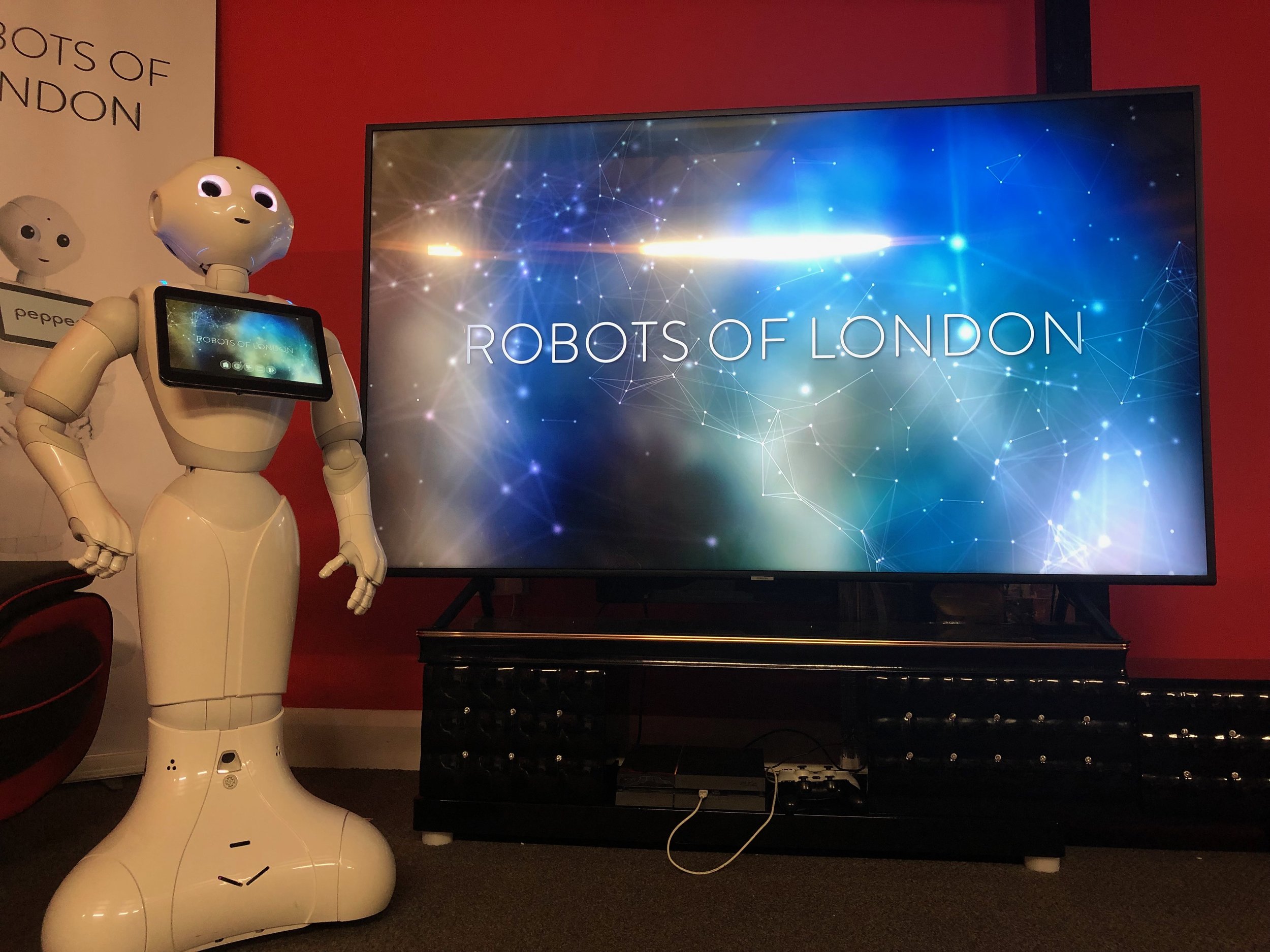 Pepper The Screen Controller
Our screen controller application for Pepper has been developed to enable Pepper to control any size screen, from a 9 inch screen to a 50ft LED wall.